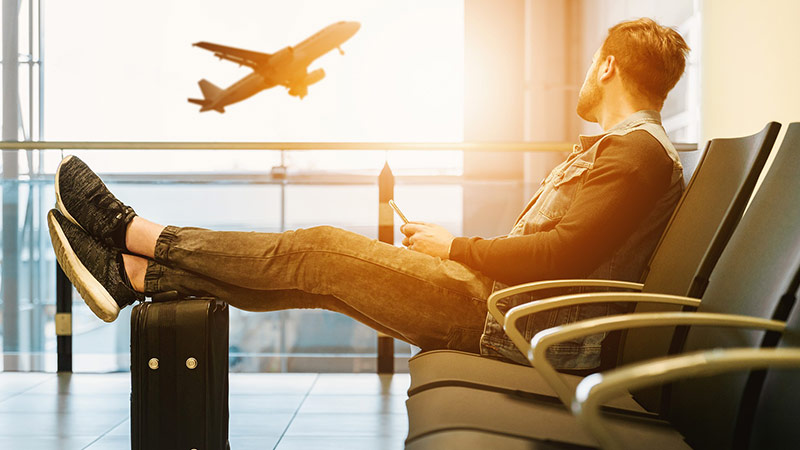 There is this myth that people cannot fly by plane after eye surgery. In most cases, there are no reasons for being so hyper-cautious; however, there only are two exceptions.
Dry air and overpressure in the cabin of an aircraft can make the flight unpleasant for those who suffer from the dry eye syndrome, regardless of whether they have undergone eye surgery or not. The air in the aircraft makes your eyes and skin dry, and those suffering from the so-called dry eye should remember to take artificial tears with them (of course adequately sealed according to airport regulations). They thus can settle unpleasant sensation in their eyes even during the flight. However, we are talking only about an uncomfortable feeling, not something that would be dangerous and should justify canceling or postponing the trip.
And what about individual surgeries? Cataract surgery, laser dioptres removal, or dioptre removal with the use of a lens replacement are the most common eye procedures that tens of thousands of people undergo every year at our clinic. After these interventions, flying is quite frequent. There is no reason why this should not be the case for air travel. Some of our patients even arrived in Vienna only for eye surgery at Gemini Eye Clinic, and they flew back home after the procedure. So if you are after one of these operations, you can board the aircraft without any worries.
However, if you have undergone more complicated procedures (retinal surgery or corneal transplantation), we recommend that you consult a specialist for air travel. There are two cases where changing cabin pressure can cause complications. In both cases, the small amount of gas used in the surgical procedure itself plays its role. The gas is expansive, and there might be a problem if the pressure changed. If you are after an operation for retinal detachment in which the eye fills with gas, you should not fly. In a surgical method which uses silicone oil, there is no problem with flying. Another procedure after which it is necessary to choose a different means of transport than the aircraft is a so-called DMEK corneal transplant procedure.